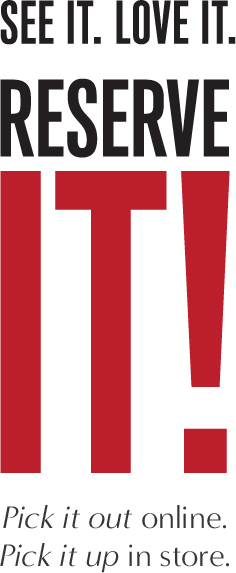 1
Find your item on BananaRepublic.com.
2
Select your size and search nearby stores.
3
Select a store with your item and have it held for 24 hours.
FAQ
Q: Are all online products available in stores?
A: No — online exclusives, Women's Tall, Men's Big & Tall, and select styles are not available in store.
Q: How many items may be reserved in store?
A: For each brand — Banana Republic, Gap, or Athleta — you may reserve a total of five items per day, all at the same store (if available) or at different locations. A separate confirmation will be sent for each item.
Q: How long will my items be held?
A: Once a confirmation has been sent, items are held in your selected store until close of the next business day.
Q: Where in the store do I pick up my items?
A: Find any sales associate, tell them your name and that you have an item on reserve.
Q: When do I pay for my items?
A: If you're happy with your selections, make your purchase during your visit to the store.
Q: What price will I pay for my items?
A: You'll pay the lowest in-store price. Online promotional codes will not apply.
In-store prices may vary and may differ from online prices. Online promotional codes cannot be used on in-store purchases.